Imagine a game that doesn't feel like a game. You're not wired to a console and your body becomes your controller. In our arena, the real world and a digital one are seamlessly meshed together. Once you dawn our gear, you are instantly transported into a hybrid reality. Squat, peer around corners, crawl, reload and get ready… because when you move this game moves with you. It is pure immersive mayhem and you are in total control of your fate!

The Technology
Velocity VR is powered by Zero Latency. Zero Latency is the pioneer in free-roam virtual reality gaming. Their patent-pending motion tracking technology allows natural locomotion along with a perfectly-weighted simulated weapon with cutting-edge VR gear. Zero Latency was named by Fast Company as one of the Top 10 Most Innovative Gaming companies. Co-founder and CEO of Zero Latency, Tim Ruse stated, "Zero Latency's unique approach allows for game session lengths and themes to be completely changed instantly, giving operators the flexibility to offer a range of superlative gaming experiences from zombie hunting to space adventure to family-friendly puzzles, which bring players back over and over again."

The Games
Far Cry VR: Dive Into Insanity
Experience a brand new free-roam VR adventure set in the world of Far Cry. You (and a gang of up to seven pals) are in tropical paradise. Blue skies, sparkling waters. This is the best vacation of your life! Until you get captured by maniacal villain Vaas and his pirates, who are restless and hungry for entertainment. You're about to be cut loose – and hunted for sport.
Rated PG-13 for language and violence.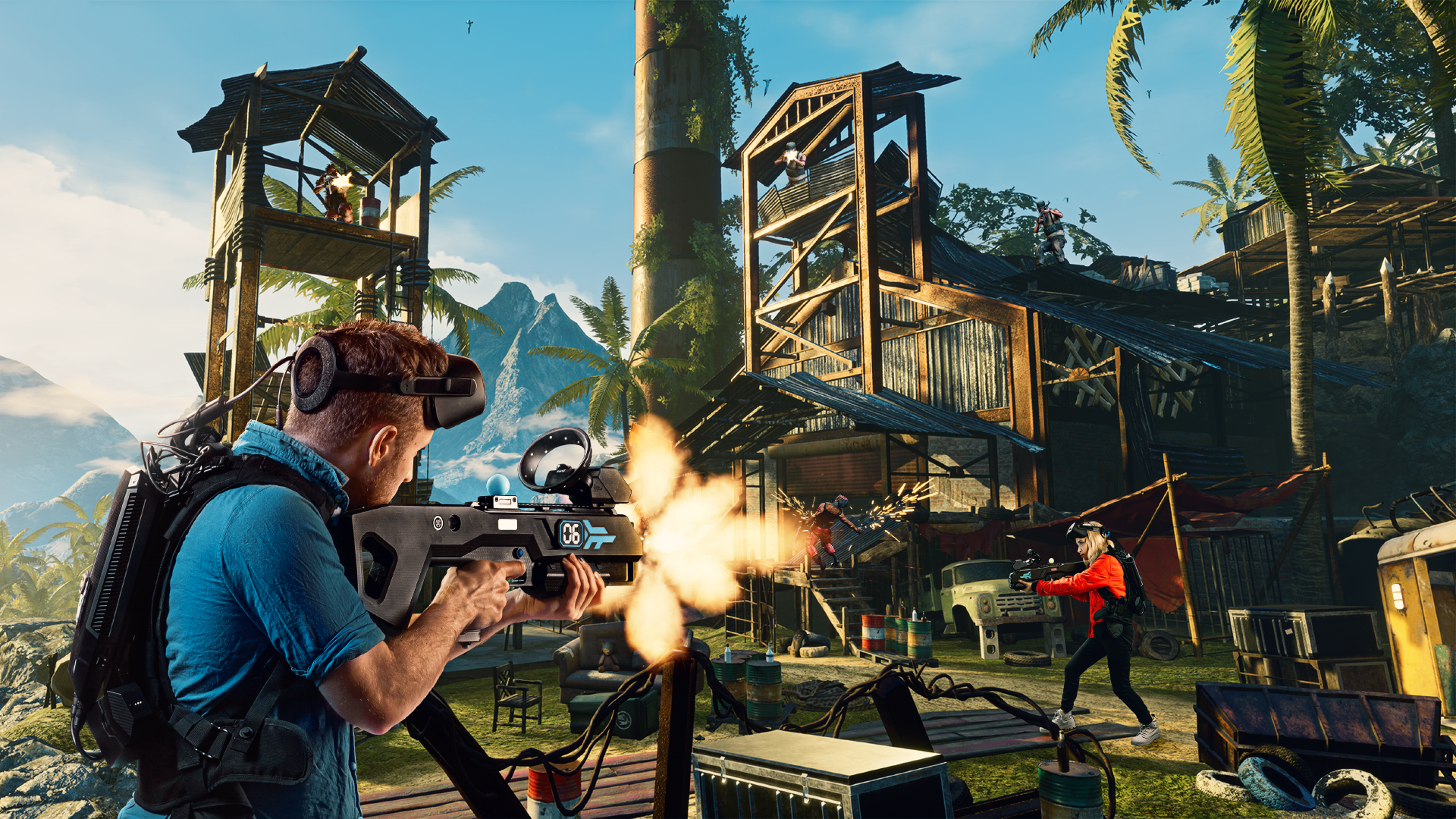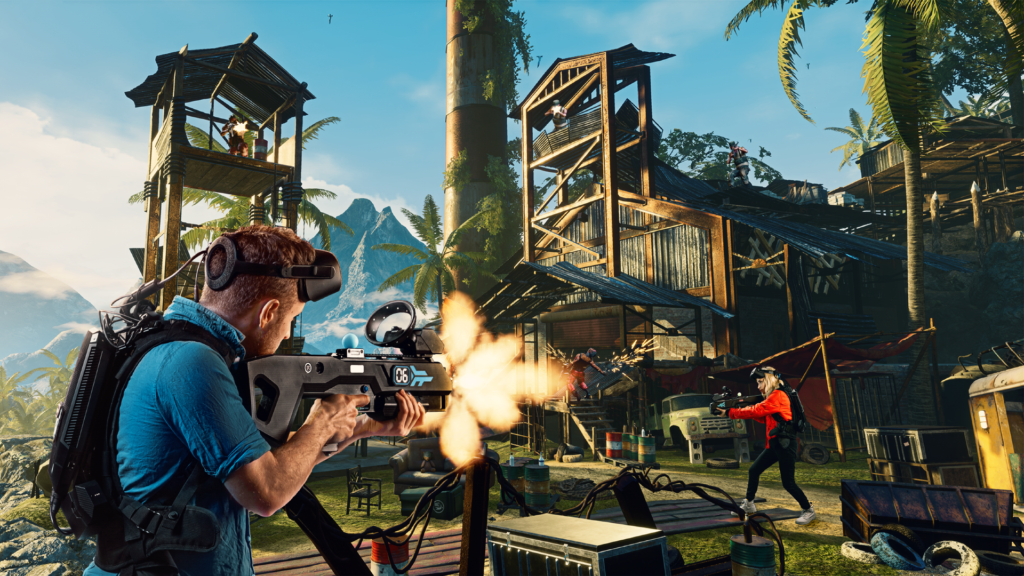 Sol Raiders
Earth is gone… The last remnants of humanity are traveling the universe in search of new worlds and energy. Sol is a power source unlike any other and your team must collect it in order to survive. Assemble your squad and prepare to raid in this Player VS Player game!
This is blistering battle across three futuristic maps. Game play centers around unique objectives, heart-pounding engagements and straight up warfare. The winners make the grade, while the losers become scrap metal.
Zombie Outbreak Origins
A deadly virus is wreaking havoc on society. This plague is creating hordes of zombies and they are infesting every major city. You, and your special forces unit, must fight through the undead while trying to find the organization behind the infection. During this mission you will be armed with a variety of weapons. Use assault rifles, shotguns and sniper rifles to eliminate targets, while you take advantage of more powerful weapons along the way. Fight for a cure or become one of the contaminated!
Singularity
You and your team are sent to investigate a secretive military research space station that has gone dark. No life signs have been detected and only the defensive robots remain. Something is very wrong. Battle through robots, killer drones, and gun turrets as you explore the narrow corridors, lifts and, zero-gravity environment of the space station to find the answers. But don't worry, gravity boots keep your feet firmly planted on the floor (or the walls). Use strategy to determine which of the four weapon modes (scatter, beam, pulse rifle, or rail gun) to use on which enemy.

---
Make a Velocity VR booking up to seven days in advance! Groups of 8 or more may book a group event further in advance and may combine kart racing, food, drinks, and activities for additional savings.
---